So last night I made a thing at the hackspace and although it is relatively simple and small I am inordinately proud of the thing that I made.
You may, or may not, have heard that there is a Makers event in Manchester (Manchester MakeFest, I believe this to be a faire or carnival of makers) that is to be held at the Museum of Science and Industry (MOSI) on the 11-12th August. For that event the folks at Manchester HackSpace have created a AmazeBalls challenge and we at LAMM are trying to create something for it.
My small part in this is to create a small pair of ball drops. One of which I am cutting out of wood using the laser cutter and the other I am making from scratch (predominately) using a 3D printer. This challenge is a great way for me to start to play with both Laser and 3D printing.
Last night I designed a simple rail in Inkscape.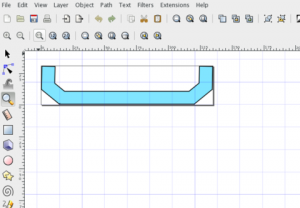 I then took the simple rail and extruded it in OpenSCAD with a lot of patient and generous help from Tom Bloor (who guided this old duffer through the openSCAD way of doing things).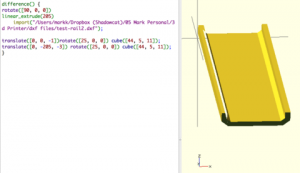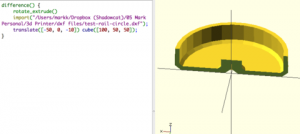 And then I sliced the resulting stl files in the 3D printer softare.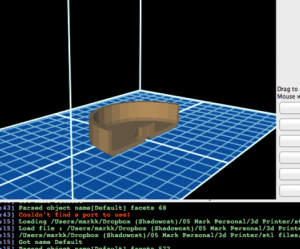 Then I printed and played with them as they seem to work 😉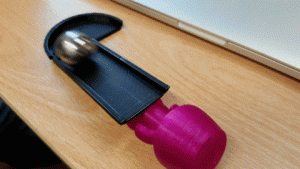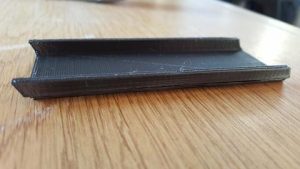 It was a great achievement, I said it was small, for me and it was another example of how a place like the Lancaster Space can inspire you to create using a variety of tools even if you are new to them or an 'old duffer' like me. Thanks all for the pointers and help, a big thanks to Tom for all his gentle tutelage.