This is a quick update for all those who have been asking how our "donate a device" project is going. The short version is: very well and we're very busy! But read on for the longer version…
In the three weeks since first seeing Dan's tweet asking for 10 devices to urgently help for his school (he's school governor for Trumacar Primary in Heysham), and our first requests for donations, we have been overwhelmed by the generosity of our local community. You are all wonderful generous people!
We have now given refurbished donated devices to 6 local primary schools, and they are all very grateful for the support of their community in helping out families in need. Here are some pictures: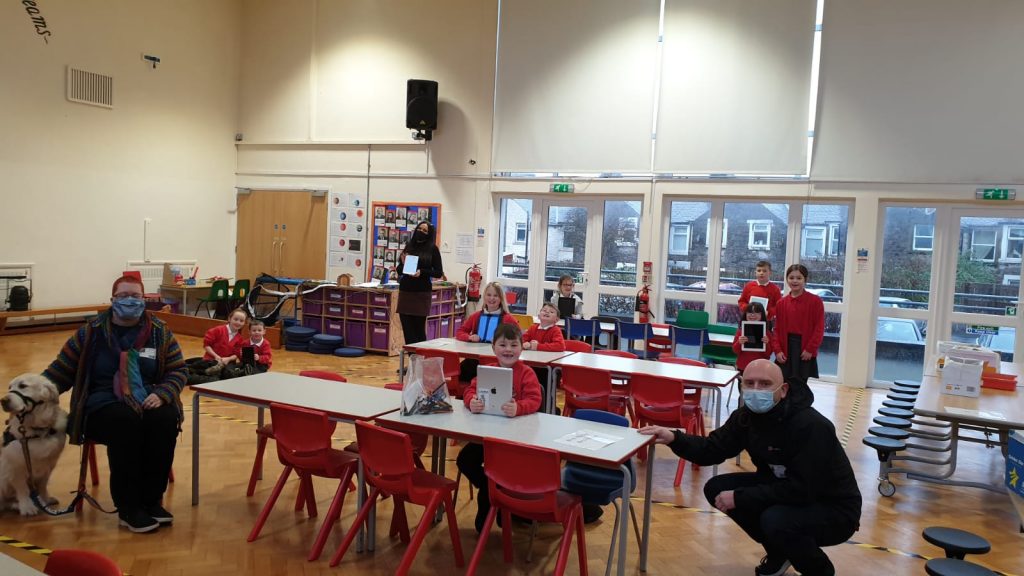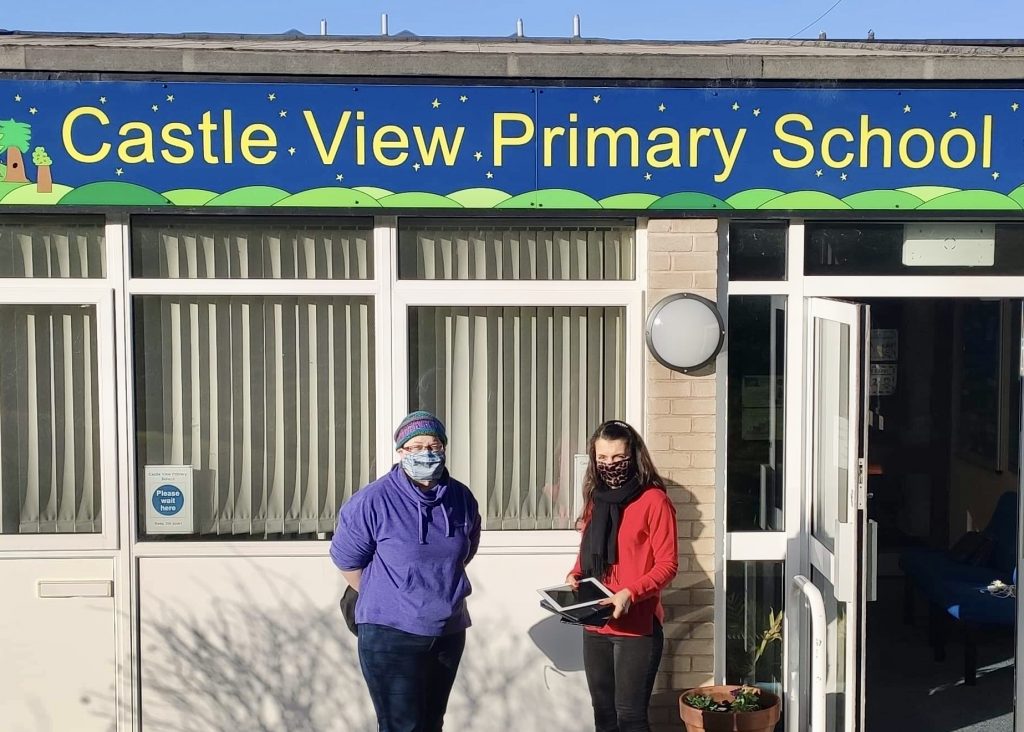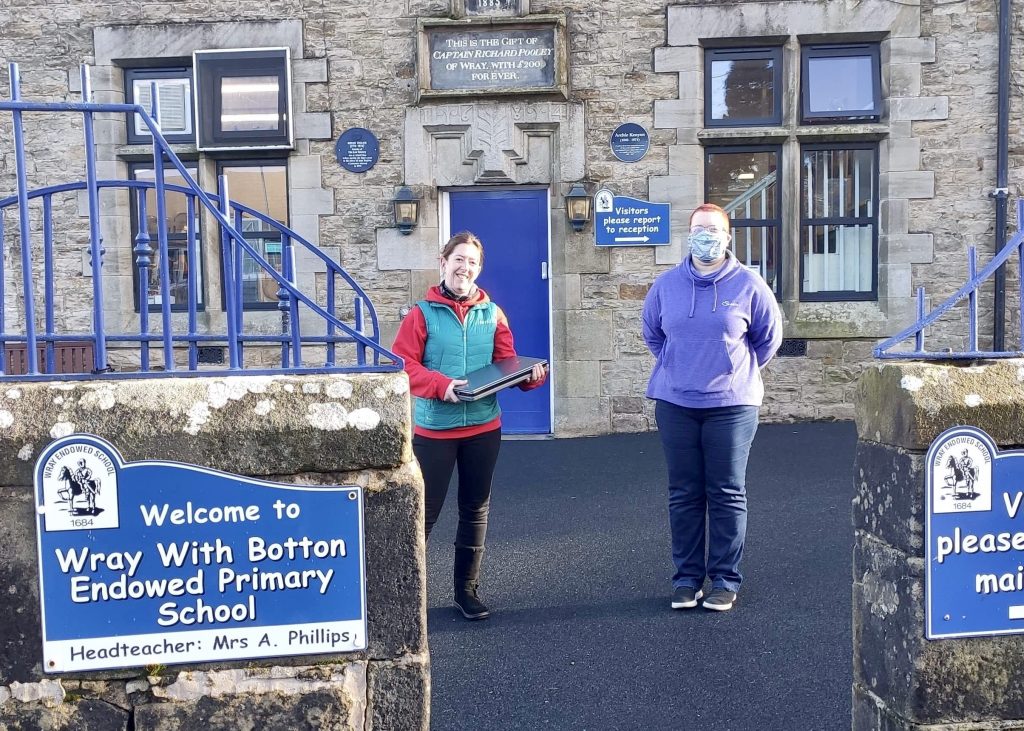 And this is an example of what our workshop looks like these days!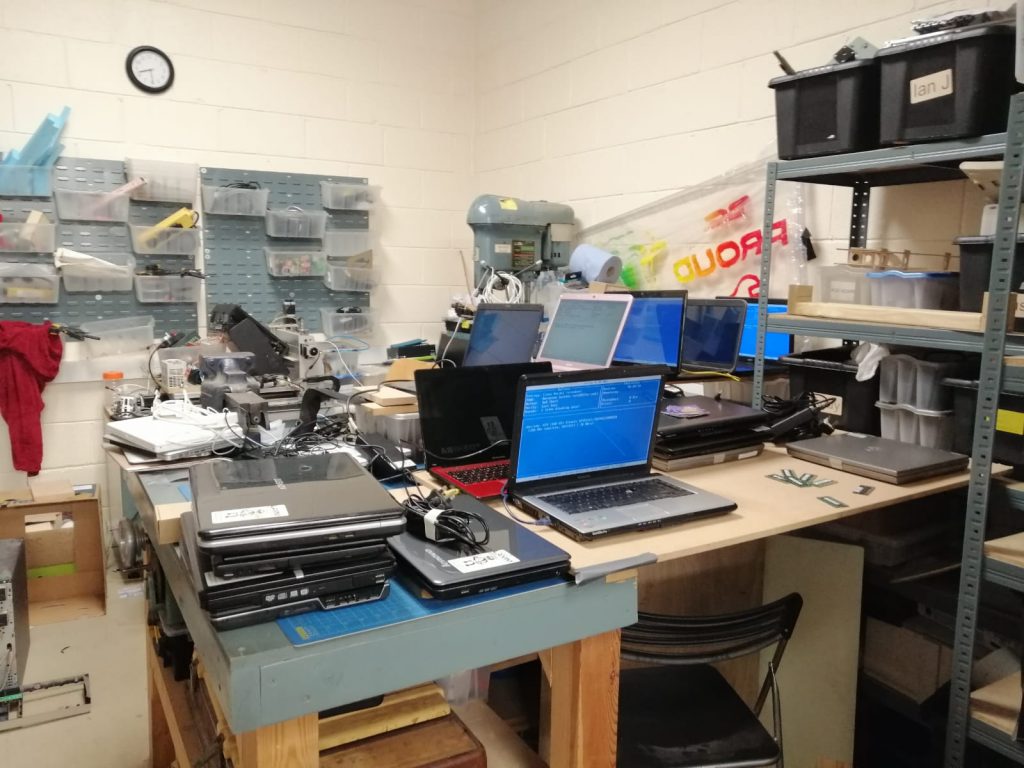 LAMM's project has been featured in the Lancaster Guardian here and on BBC Radio Lancashire, Heart Radio, Smooth Radio and even BBC North West! We are grateful to everyone who has passed on the message to their friends and colleagues about the project and to everyone who has emailed, messaged and contacted us about making a donation.

A couple of practical updates and FAQs too:
As you can see from the photos of our workshop, we are busy working to repair and refurbish a lot of donated devices at the moment. We are a small community group and everyone one working on this project has full-time jobs and family responsibilities, and is using their spare time to do the necessary work on the donated devices.
When will you pick up my device?
We have had far more requests for Covid-secure pickups than we originally expected and so we would ask everyone to be a little patient if it takes us some days to get around to collecting your device. We are only letting our members and DBS cleared volunteers collect your donations. This is a standard safeguarding measure for community volunteers visiting private houses, and we want everyone to feel safe with their donations! We currently aim to collect donations within 7 days.

If you can use the Drop Boxes in White Cross Business Park, then please do. The Gatehouse reception has security personnel there around the clock, so anytime is suitable to drop your device in our boxes in the main reception (Gatehouse) building.

Where will you pick up from?
We are following lockdown regulations and can pick up up only from the Lancaster and Morecambe area. Postcode areas: LA1, LA2 (West half only), LA3, LA4, LA5, LA6 (West half only). If you live outside of these areas we suggest you use this link to find a nearest scheme to donate to: https://techforuk.com/donate-your-tech/

Is my device suitable for donation?
In order of preference, we welcome the following donations:
1. Working Laptops which originally ran Windows 7 or later.
2. Tablets less than 5 years old (unpaired from your Apple ID if iPads)

Please note, we cannot unlock iPads ourselves unless we have an original proof of purchase and a signed receipt transferring ownership to LAMM. This is because only Apple can unpair a device from the original Apple ID if it is locked, and they (quite naturally) want to make sure it was legally acquired!

Finally, thank you again to everyone supporting this project. We are working hard to process all the donations from private individuals as quickly as we can, and get them to the children who need them. For any local companies wishing to make bulk donations, please visit this page: Laptops for Kids
Lancaster and Morecambe Makers says: