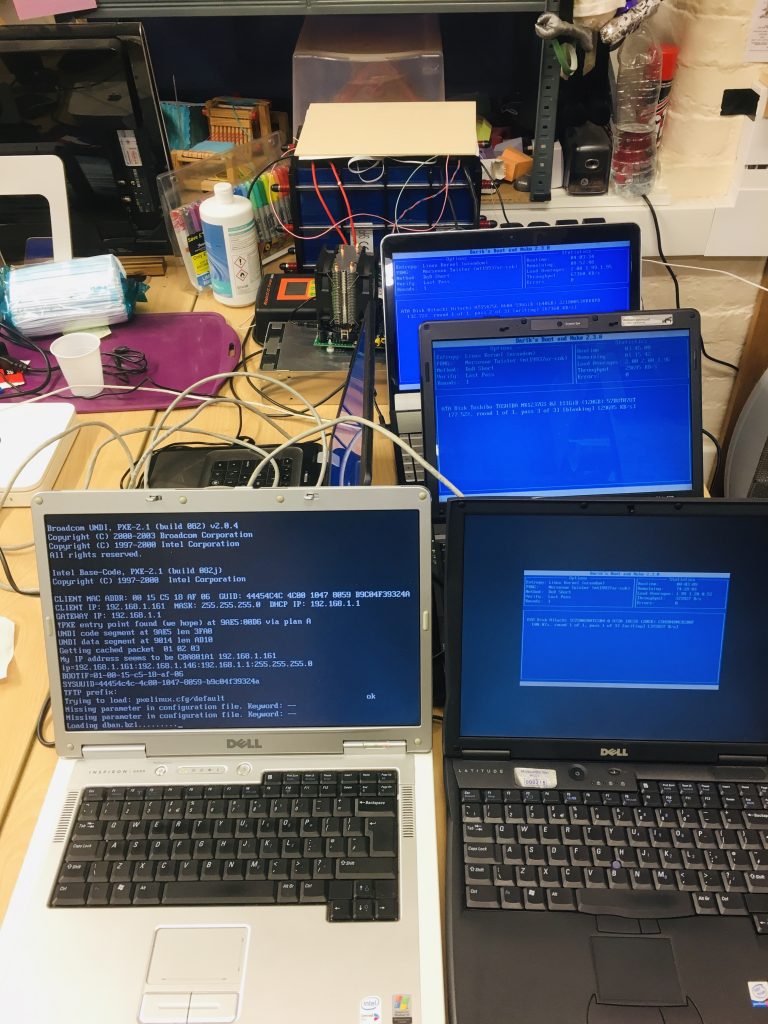 Do you have old computers that are no longer needed? We reuse and refurbish PCs for schools, community groups, and events.
We can make the best use of PCs with the following Specs: 4GB RAM, Windows 7, and Above. Older PCs with Windows XP can be recycled at White Cross in the Electrical Goods section. Laptops are preferred, but PCs and Monitors are welcome if reasonably modern!
All data on hard drives is securely wiped, or drives are removed and then destroyed.
Previously we have refurbished PCs for school students working from home, and are presently collecting PCs for distribution to Refugees.
Any PCs not suitable will be used as spares in the MakerSpace, parts for Makers, or at a last resort, stripped for components and batteries and recycled.
Drop any PCs to donate at the space on a Wednesday evening, or if you would like to drop them off at another time, please Contact us.