This page will list the events that Lancaster and Morecambe Makers will be attending or hosting. We will not list our regular Wednesday Night Open Nights (every Wed 18:00 till late) or Saturday Open Days (3rd Saturday in the month 10:00-18:00).
Saturday-Sunday, October 1st-2nd, 10:00-17:00 and 12:00-16:00, Lancaster Library.
Saturday-Sunday, August 20th-21st, 10:00-17:00, Manchester Museum of Science and Industry (MOSI)
http://msimanchester.org.uk/en/whats-on/activity/makefest-2016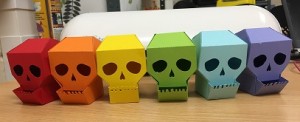 Friday-Sunday,  August 5th-7th, All-day camping event
Members of LAMM will be at the Electromagnetic Field Camp in the sunny south of England in August as part of the Hacksor-of-the-Roses supergroup.
Saturday, June 18th, 12:00-15:00, Lancaster Library
http://funpalaces.co.uk/discover/lancaster-fun-palace-2/